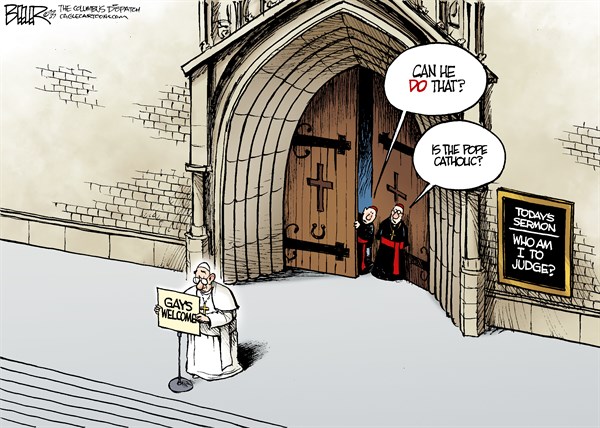 Meanwhile, you no longer have to choose between same sex marriage and your local church:

The Quiet Gay-Rights Revolution in America's Churches

.

As Robert Jones, CEO of the Public Religion Research Institute put it: "This debate has gone from a debate between nonreligious and religious Americans to a debate dividing religious Americans." Interestingly enough, the article matter-of-factly refers to Catholicism as "the Christian sect most supportive of gay marriage," and says that Catholic support of gay marriage has risen from 36 percent in 2004 to 57 percent today. I can't help but think that some of the reason for this is that Catholics in this country know what it is like to be an outsider.

"

You shall love the stranger, for you were once strangers in the land of Egypt."

Deuteronomy 10: 19.