The carefree days of summer are over, there's a chill in the air and Halloween is just around the corner. My summer movie report is overdue (no real excuse, however). I only saw five films this summer. I wanted to see more – Wind River, Beatriz at Dinner, Baby Driver and Maudie for starters– but I somehow missed them when they were in town. As before, I try to give as little information about the movie as possible, but focus on my reaction.
Wonder Woman (released June 2). The critics were surprisingly kind to this movie (76 score on Metacritic), but I couldn't get passed the mostly dopey plot. I agree with the critics to this extent: this movie is better than other recent entries in the super hero category. And, mostly, what makes it superior is the performance of the movie's star, Gal Gadot. David Edelstein, critic for New York Magazine, calls her the movie's "only grace note." Linda Carter portrayed Wonder Woman in the 1970's TV show. Edelstein says, "It was worth waiting for Gadot."
The Big Sick (released June 23). Without question, this was the most enjoyable – and perhaps the best – movie of the summer. It's another movie about stand-up comics, and these days the entire genre seems to be in pretty good shape. It was co-written by Pakistani comedian Kumail Nanjiani, who also stars in the movie, playing a character also named Kumail Nanjiani. Ray Romano and Holly Hunter are great in supporting roles.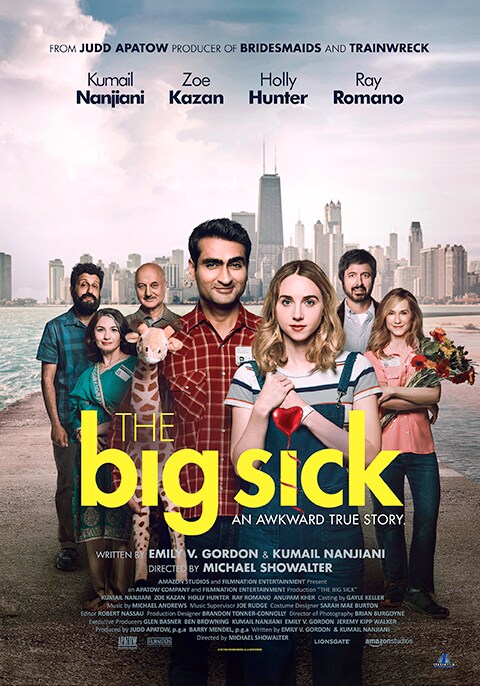 The Beguiled (released June 23). I liked this historical drama well enough. Believe it or not, it's a remake of a 1971 Clint Eastwood movie that very few today remember. Sofia Coppola was behind this current version. Although the movie was had no supernatural aspirations, it had an otherworldly dreamlike quality hanging about it – lots of atmosphere with just enough action to keep it interesting.
A Ghost Story (released July 7). What can I say: it was haunting – in a very melancholy way. I'm not quite sure what it was about, though, except that the movie's title is not clever or ironic: the movie is indeed a story about a ghost. Mostly, we learn that to tarry on earth as a ghost isn't all it's cracked up to be.
Dunkirk (released July 21). Here is Christopher Nolan's bid to make a war epic. And the critics loved it, landing it a Metacritic score of 94. Without question, it is an amazingly taut, harrowing, visceral war movie. And, incidentally, it's a great date movie — Sue tightly clenched my hand throughout the entire show. But, for me something was missing that keeps me from joining the critics. Peter Rainer from the Christian Science Monitor put it this way: "When 'Dunkirk' was over, I felt as if I had been through something, but it wasn't a war, exactly. For all its painstaking realism, the movie resembles a great big impressionist abstraction. Maybe it's not so different from Nolan's other movies after all."