We hear that all good things must come to an end, and I suppose that that's true enough. Recently, two very good things drew to a close.
First, on February 1, 2015, Gene Shay for the last time hosted "The Folk Show"

on Philadelphia's WXPN.

Gene Shay Shay was born in Philadelphia in 1935, and has probably done more than anyone in the last 100 years to shape the folk music scene there. Back in 1962, he was one of the founders of the Philadelphia Folk Festival -- the largest and longest-running festival of its kind in the country --
and has been its emcee from the beginning.
He has
produced weekly folk radio shows since 1962, most recentyly on WXPN Sunday nights from 8 to 11, and previously on WHAT-FM, WMMR, WIOQ and WHYY-FM. The Philadelphia Inquirer has dubbed him "The Grandfather of Philadelphia Folk Music."
His early interviews with Joni Mitchell, Jackson Browne, John Denver, Tom Waits, Phil Ochs, Bonnie Raitt and Judy Collins are almost legendary, and Shay was the first to bring Bob Dylan to Philadelphia in 1963 for his debut concert.
Anyway, after five decades, Shay has retired from the DJ business. He is 79. I'm not sure how I'm now going to spend my Sunday nights.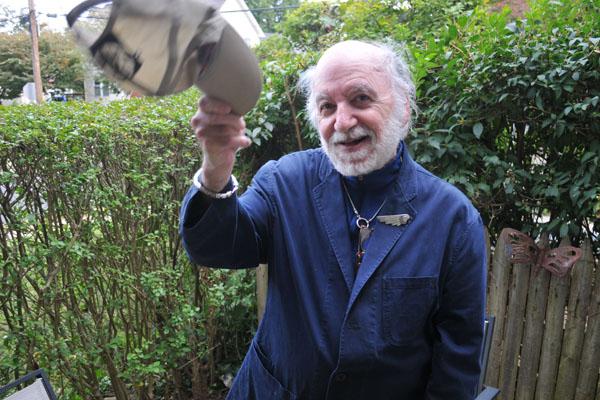 And, to the dismay of Dishheads everywhere, Andrew Sullivan made his last blog entry on the Daily Dish at 3 PM on February 6, 2015. See

The Years Of Writing Dangerousl

y

.

Sullivan's blog ran for 15 years under various pubication names,

The Atlantic, Time and The Daily Beast, and two years ago, it went indie. Sullivan was one of my "go to" writers -- someone who was insightful, could write well and wasn't just a shill for some faction. His by-line, "Biased & Balanced," was not too far off the mark.
I assume that this is not the last we'll hear from Sullivan, just a change of format. Let's hope so. For more about the closing of the blog, see

Andrew Sullivan Shuts a Door

.